Ink change-up time for your Epson printer! And we are here to help.
We've created a few very simple guides, "How to change ink on Epson printer?" to help you understand these at first glance challenging printing processes.
Our special guest today is Epson 822 ink cartridges. We have prepared questions for him, just like real polygraphers. So all the secrets will be uncovered. We promise it won't be as boring as reading the article "How to install Epson ink cartridges."
Here we go!
General suggestions for all models:
— Keep out of the reach of children.
— Do not dispose of electronic products in general waste.
— Before use, wear gloves (included) to prevent contamination.
— Store the cartridge in its original box to prevent ink from drying out.
Also, do not change Epson's ink cartridge over your dog! This is not a joke, folks…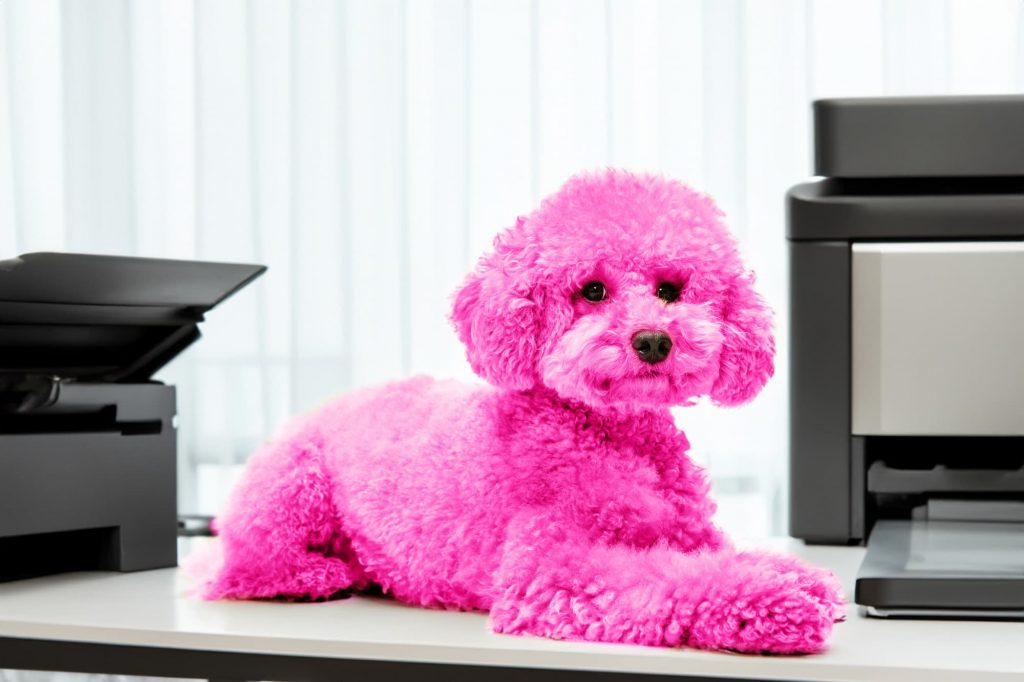 What do you need before the installation:
Do not touch the chip or the ink port of your cartridges. It might turn your printer into an ink drama queen with a poor connection and non-recognition problems.
Do not remove the protective seal covering the ink port.
Avoid mixing cartridges from different suppliers together. First of all, our cartridges will be jealous, and secondly, the printer may not recognize them correctly.
If you last used your printer long ago, running the printhead cleaning cycle is a good idea. Do this up to 3 times to get rid of any dried ink.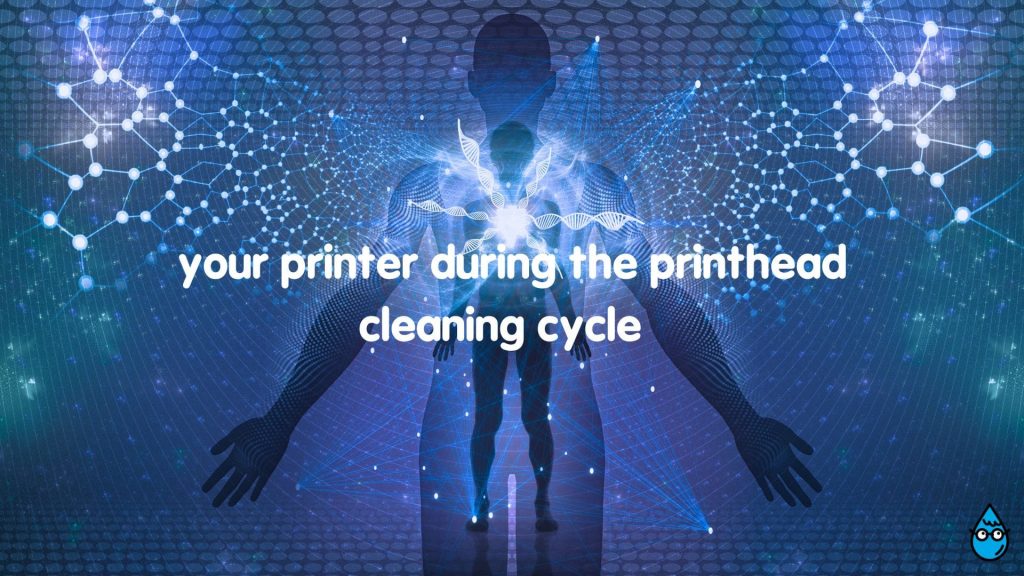 Let's move on to the most interesting part — the Epson ink installation!
Every printer model is a bit unique when it comes to putting in ink. Just choose the one that fits your printer. Check out the guides below to find steps that match what you have.
I believe in you! Like OEMs companies believe that they can limit using compatible and less expensive ink cartridges!🙂
How to change an ink cartridge on an Epson printer?
Give the illustrations a good look. They simplify understanding.

Gently shake the new cartridge 4-5 times before opening. Then, remove the yellow tape.
Install the cartridge into the corresponding slot and push it down until it locks with a click.
Close the scanner unit and wait 2-3 minutes while the printer is priming the ink.
Smart warning: Do not turn off the printer during this process, or you will waste ink.
Remove and reinstall the indicated cartridge if you see a message that the cartridge is incorrectly installed. Ensure it clicks into place, close the scanner unit, and press the OK button.
And now, let's warmly welcome our special guest – the amazing Epson 822 ink cartridges!

— Hello, Epson 822 ink cartridges! Let's have a little chat, shall we?

— Hi there! I'm all ears.

— Perfect! So, what's the deal if we notice the "Non-genuine Ink" error message?

— Yeah, that might appear when I'm new here. It's like getting used to a new place! To get rid of it, just press "Proceed," "Continue," or "OK," and we'll be back to printing in no time!

— Thanks! It's not too difficult. I'd also like to discuss the "Ink cartridges cannot be recognized" error.

— Of course, it's not a problem. I have two solutions! First, lift up the scanner unit and remove me. Gently bend the tab away from the cartridge and reinsert me into the corresponding slot until I make a "click".
Next, I'll need a little specific help — wipe my contacts on the carriage and cartridge with a dry, lint-free cloth. I'm not being picky, trust me!

— Thank you for sharing such intimate details. I appreciate the openness.

— I try to be open-minded. But to be honest… Oh, I remember! I hate open space. I prefer to stay in my original box until I'm not at work. After all, I dry out!

— Oh, that's a shame. Let's move on to another topic. Is there anything you would like to say to your audience?

— Yes, there is something I would like to say. I sincerely want to work with your printers. I want to be a part of your lovely photos and documents and save you a little bit of money so that you can buy something else. It really appeals to me.


— By the way, are you okay with communicating with ink cartridges? Or do you find it strange?

— Hmm. I can do everything to make the article "How to change ink on Epson printer?" interesting!

[/vc_column
]
[/vc_column_text]