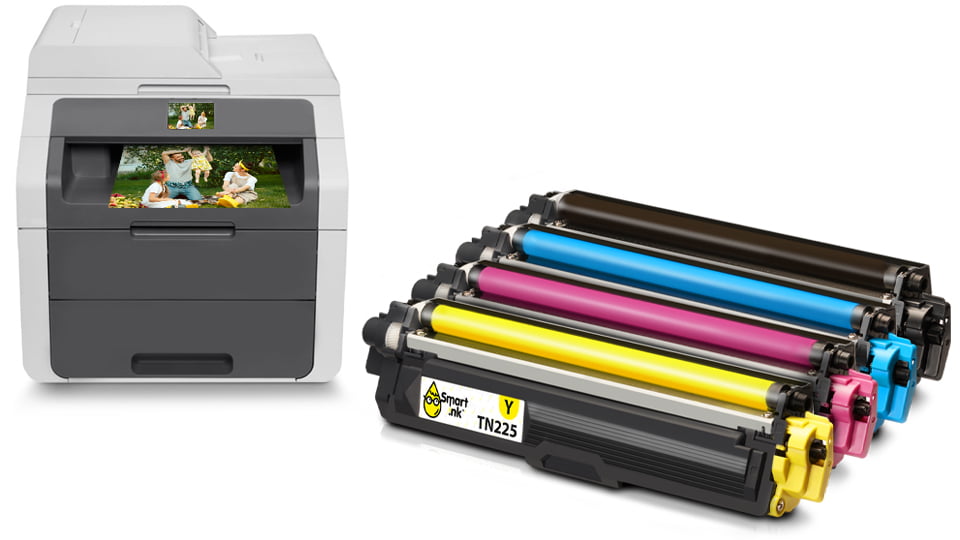 Smart Ink compatible toner cartridges for your Brother HL 3170CDW printer:
GREAT SAVINGS! Save up to CDN$ 270 per purchase compared to original toner cartridges.
PLUG & PRINT! Installs perfectly in your Brother HL 3170CDW printer.
2-YEAR MONEY-BACK GUARANTEE! It's a no-risk purchase.
HIGHLY RECOMMENDED BY CUSTOMERS! ⭐️⭐️⭐️⭐️⭐️
Smart Ink offers high-quality replacement toner cartridges for your Brother HL 3170CDW printers with a 2-year warranty and 24/7 customer support.
Using our Smart Ink compatible toner cartridges in your Brother HL 3170CDW printer does not void the printer's warranty.
TONER CARTRIDGES THAT WORK PERFECTLY WITH THE Brother HL 3170CDW
How to install compatible toner cartridges in the Brother HL 3170CDW
What you need to know before the installation:

Do not directly touch the photosensitive drum with your fingers, as it can result in poor print quality. 

Do not touch the electric contacts on the toner cartridge (E-label), as doing so can cause clogs, toner failure, or poor electrical connections.

The machine's internal parts may be hot. After you open the top cover, wait a few minutes to let your printer cool down.

Turn on the printer and open the top cover until it locks in the open position.

Carefully remove the protective orange cap.

Pull the protective tape out of the toner cartridge.

   4. Gently shake the toner cartridge from side to side several times to evenly distribute the toner inside the cartridge.
   5. Hold the toner cartridge by the handle and push it along the tracks until it clicks into place.
   6. Close the toner cartridge door and resume printing.