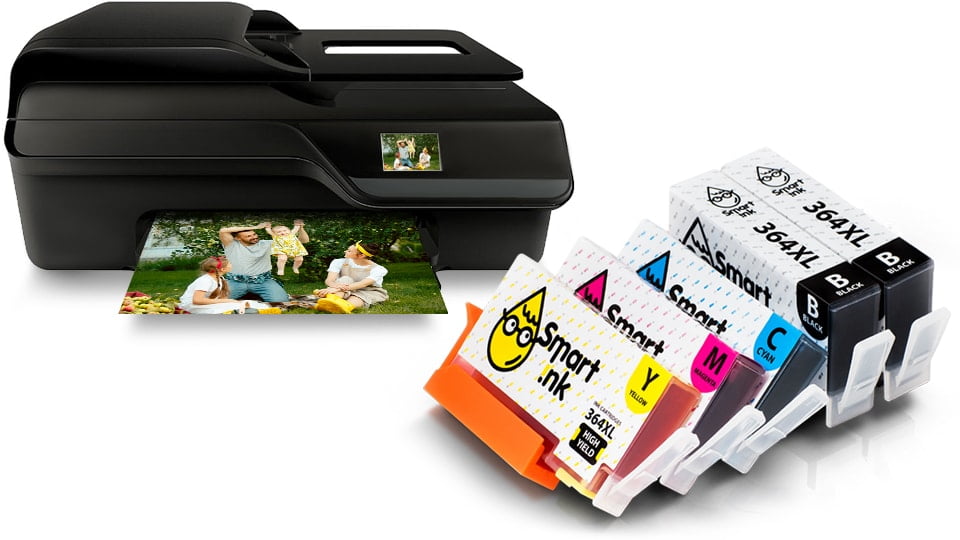 Smart Ink compatible ink cartridges for your HP Deskjet 3521:
GREAT SAVINGS! Save up to €180 per purchase compared to original cartridges.
PLUG & PRINT! Installs perfectly in your HP Deskjet 3521 printer.
2-YEAR MONEY-BACK GUARANTEE! It's a no-risk purchase.
HIGHLY RECOMMENDED BY CUSTOMERS! ⭐️⭐️⭐️⭐️⭐️
Smart Ink offers high-quality replacement cartridges for your HP Deskjet 3521 printers with a 2-year warranty and 24/7 customer support.
Using our Smart Ink compatible cartridges in your Deskjet 3521 printer does not void the printer's warranty.
INK CARTRIDGES THAT WORK PERFECTLY WITH THE HP Deskjet 3521
How to install compatible ink cartridges in the HP Deskjet 3521
What you need to know before the installation:

Do not touch the chip or the ink port, which can result in clogs, ink failure and poor electrical connections. 

Avoid mixing cartridges from different suppliers simultaneously – the printer may not recognize them properly. 

If the HP Deskjet 3521 has not been used for a long period of time, we recommend running the printhead cleaning cycle up to 3 times to remove ink residue (refer to the printer manual). 

The Smart Ink team strongly recommends using only high-quality ink from one producer to extend HP Deskjet 3521 printers' life. 

Turn on your HP Deskjet 3521 and open the cartridge access door. Wait until the carriage stops moving before you continue. This should take only a few seconds. 

Hold the ink cartridge for HP Deskjet 3521 upside down for 1-2 minutes. Then remove orange protective cap carefully. 

Match the label color with the color on the carriage. Then install the cartridge into the corresponding slot. 

If the ink cartridge does not seat properly, remove it from the carriage. Gently bend the tab away from the cartridge, and reinsert it into the carriage.