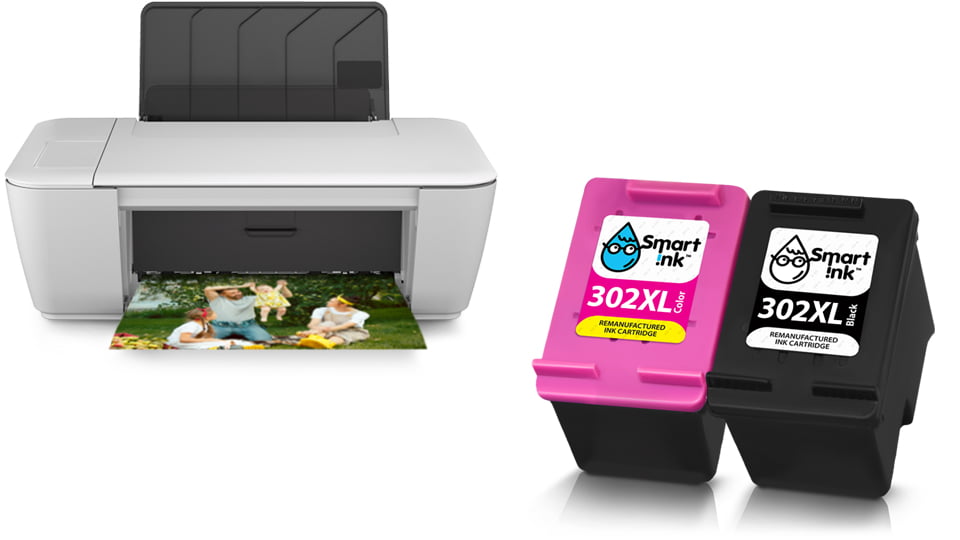 [woodmart_title align="left" woodmart_css_id="5ec559fc8e9a5″ title="Smart Ink compatible ink cartridges for your HP Deskjet 3633:" title_width="100″]
GREAT SAVINGS! Save up to €180 per purchase compared to original cartridges.
PLUG & PRINT! Installs perfectly in your HP Deskjet 3633 printer.
2-YEAR MONEY-BACK GUARANTEE! It's a no-risk purchase.
HIGHLY RECOMMENDED BY CUSTOMERS! ⭐️⭐️⭐️⭐️⭐️
Smart Ink offers high-quality replacement cartridges for your HP Deskjet 3633 printers with a 2-year warranty and 24/7 customer support.
Using our Smart Ink compatible cartridges in your Deskjet 3633 printer does not void the printer's warranty.
[woodmart_title woodmart_css_id="5ecd41b048810″ title="INK CARTRIDGES THAT WORK PERFECTLY WITH THE HP Deskjet 3633″ title_width="100″]
What you need to know before the installation:

Do not touch the chip or the ink nozzles. This can result in clogs, ink failure and poor electrical connections. 

Avoid mixing cartridges from different suppliers simultaneously – the printer may not recognize them properly. 

The Smart Ink team strongly recommends using only high-quality ink from one producer to extend printer life.

Remove the plastic protective cap from the ink cartridge.

Use the pink pull tab to remove the protective tape.




Attention: Do not remove copper-colored contacts from the ink cartridge. 

Install the cartridge into the corresponding slot, and push it forward until the cartridge firmly locks into place.
Note: The color ink cartridge should be installed in the left slot. The black ink cartridge should be installed in the right slot.