Description
HP 902XL ink replacement cartridge 3 combo pack FEATURES:
Always the Latest Chip Version: Smart Ink

HP 902XL

replacement

cartridges are equipped with the most up-to-date version of the chip and work perfectly with all compatible printers, including printers with the latest firmware.

Ink level tracking will notify you when it's time to order the new pack.
Multi-layer individual packaging ensures safe delivery and provides prolonged storage time (up to 18 months) of your new

HP 902XL ink replacement cartridge 3 combo pack.

HP 902 replacement cartridges are tested before each shipment to ensure perfect printing quality and compatibility with your printer.
Our Eco-Friendly cartridges can be recycled after use.
Certified quality. All our cartridges are certified and have a quality mark (CE, ISO 9001,ISO 14000, Reach, STMC)
Over 650 000 customers around the world use affordable  Smart Ink cartridges, including

HP 902XL replacement ink,

every day!
PRODUCT INFORMATION:
Page Yield: High Yield Version (XL)
C/M/Y: 825 pages per each cartridge
Shelf life: 2 years
Ink type: DYE
How to install Smart Ink HP 902 ink cartridge replacement for HP 902?
Smart Ink - your smart cartridge choice!
Here at Smart Ink we care about:
Your savings — spend saved money on what matters most. Things are not worth investments — memories are. Our affordable

HP 902 ink replacement cartridge

will allow you to save up to $200 a year for what really matters.

Your prints quality — same vivid colors and sharpness as originals. We prioritize quality above all else. We use original ink composition and thoroughly test cartridges before putting them on sale.
Your confidence — we are always here to help when you need us. Installation is easy. But even if for any reason our cartridges are not suitable for you, we can always return them if needed.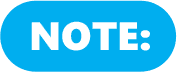 Using compatible/remanufactured cartridges will not void your printer warranty. Federal law prohibits any company from requiring you to purchase only its products and prohibits a manufacturer from voiding your printer`s warranty due to usage of alternative cartridges (Magnuson-Moss Warranty Improvement Act).