Description
GUARANTEED TO WORK WITH THE FOLLOWING PRINTERS:
HP ENVY Photo 6220
HP ENVY Photo 6222
HP ENVY Photo 6230
HP ENVY Photo 6232
HP ENVY Photo 6234
HP ENVY Photo 6252
HP ENVY Photo 6255
HP ENVY Photo 6258
HP ENVY Photo 7120
HP ENVY Photo 7130
HP ENVY Photo 7132
HP ENVY Photo 7134
HP ENVY Photo 7155
HP ENVY Photo 7158
HP ENVY Photo 7164
HP ENVY Photo 7800
HP ENVY Photo 7820
HP ENVY Photo 7822
HP ENVY Photo 7830
HP ENVY Photo 7855
HP ENVY Photo 7858
HP ENVY Photo 7864
HP Tango
HP Tango X
HP Tango Terra
FEATURES:
Newest chip version provides 100% recognition.
Ink level tracking will notify you when it's time to order the new pack.
Excellent Print Quality Smart Ink 64XL ink cartridges are remanufactured from OEM products, professionally cleaned, and tested to provide you with the same print quality as the original ink cartridges.
Multi-layer individual packaging ensures safe delivery and provides prolonged storage time (up to 18 months).
Cartridges are tested before each shipment to ensure perfect printing quality.
Our Eco-Friendly cartridges can be recycled after use.
Certified quality. All our cartridges are certified and have a quality mark (CE, ISO 9001,ISO 14000, Reach, STMC)
Over 650 000 customers around the world use Smart Ink cartridges every day!
PRODUCT INFORMATION:
Page Yield: High Yield Version (XL)
Black: 650 pages
Color: 440 pages
Shelf life: 2 years
Ink type: Dye-based
Note: Smart Ink 64 cartridges ARE NOT COMPATIBLE with ENVY Inspire series printers
Smart Ink - your smart cartridge choice!
Here at Smart Ink we care about:
Your savings — spend saved money on what matters most. Things are not worth investments — memories are. Our cartridges allow you to save up to $200 a year for what really matters.
Your prints quality — same vivid colors and sharpness as originals. We prioritize quality above all else. We use original ink composition and thoroughly test cartridges before putting them on sale.
Your confidence — we are always here to help when you need us. Installation is easy. But even if for any reason our cartridges are not suitable for you, we can always return them if needed.
How to install remanufactured HP 64 ink cartridges:
Step 1. Please take off the plastic protective cap from the HP 64 ink cartridge.
Step 2. Remove the protective tape by pulling the pink tab to the side.
Step 3. Make sure you put the HP ink cartridge 64 into the corresponding slot and push firmly until it locks in place.
Avoid touching the cartridge chip or the ink nozzles of the HP 64 ink cartridge.
What are HP 64 remanufactured ink cartridges?
A cartridge that has been created from an original brand is remanufactured. It is usable once it has been expertly cleaned and refilled. Sharp text and vivid colors are ensured by a number of tests performed on HP 64 XL remanufactured ink cartridges. 
The benefits of using remanufactured HP 64 XL ink cartridges are the following: environmentally friendly, high-quality, and more affordable than cartridges from the original manufacturer while still upholding the printer's guarantee.
How are L and XL cartridges different?
The print volume of the L and XL HP 64 ink cartridges varies. You may print more pages with XL 64 ink and receive the best price-productivity ratio possible. If you're unsure which HP 64 ink cartridge size you require, see the differences below: 
High-yield cartridges with more capacity come in size L. Large print volumes can be printed with them at home or in the business. For people who print frequently and a lot, HP 64 ink cartridges are appropriate. 
Extra high-yield cartridges in size XL are designed for people who print a lot and frequently. With HP 64 XL ink cartridges, you can reduce the expense of printing multi-page documents.
Smart Ink HP 64 cartridges guarantees
30-day returns

. Your printer does not support the cartridge model you ordered? Get a full refund by returning the cartridges within 30 days in their original packing and condition. 

Two-year money-back guarantee.

Within two years of your purchase, if you discover any issues with

Smart Ink HP 64 ink cartridges

, get in touch with our support staff to receive a complete refund. 

24/7 assistance.

Customers of Smart Ink can be found all around the world. Because of this, our support staff is available to you 24/7. Anytime you have a query about our HP 64 XL cartridges, get in touch with us. 
Join our family of happy smartinkers — Make your Smart Ink choice!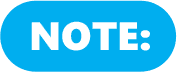 Using compatible/remanufactured cartridges will not void your printer warranty. Federal law prohibits any company from requiring you to purchase only its products and prohibits a manufacturer from voiding your printer`s warranty due to usage of alternative cartridges (Magnuson-Moss Warranty Improvement Act).