Nowadays, it is hard to imagine our life without a printer. If you ask random people in the street, every second one of them will tell you that they have a printer at home. Of course, it is very comfortable and useful, there is no need to go somewhere for only one printed page – you can easily do it yourself.
When it comes to changing printer cartridges, yet, there is always a possibility to get some stains on your clothes. And there goes the question – how to remove ink stains efficiently. Today, we will tell you about some possible ways to do that with no extra headache or stress.
Laundry soap
So, if you happen to find yourself in such a situation and have ink on clothing, try taking a small amount of laundry soap and applying it to the stain. You may add a teaspoon of water so that it's more like a paste. There is no need to rub your clothes – just leave the soap for 20-30 minutes and you'll see the results.
White vinegar
The second option you can try if you are still wondering how to get ink out of clothes is white vinegar. Yes, as simple as that. What you need to do is pour 3 teaspoons of vinegar and leave it for 10 minutes. After that, just wash your clothes in the washing machine and you are good to go.

Detergent
The third way to save your favorite piece of clothes is to use any detergent. The one you use for washing up, window cleaning, or even what you got to wash the floors will do. Frankly speaking, any detergent will work pretty well, so it's up to you.
Apply a small amount directly on the area that suffered from the "ink attack", leave it for 40 minutes, and then rinse it with some warm water. The result will not keep you waiting.
Secret ingredient ?
Actually, there is one more secret ink stain removal method that we will gladly reveal to you. Trust me, you will be surprised! Guess what? It's the baking soda! So take 2 soup spoons of baking soda, add some water, and rub it into the place that you accidentally stained with ink.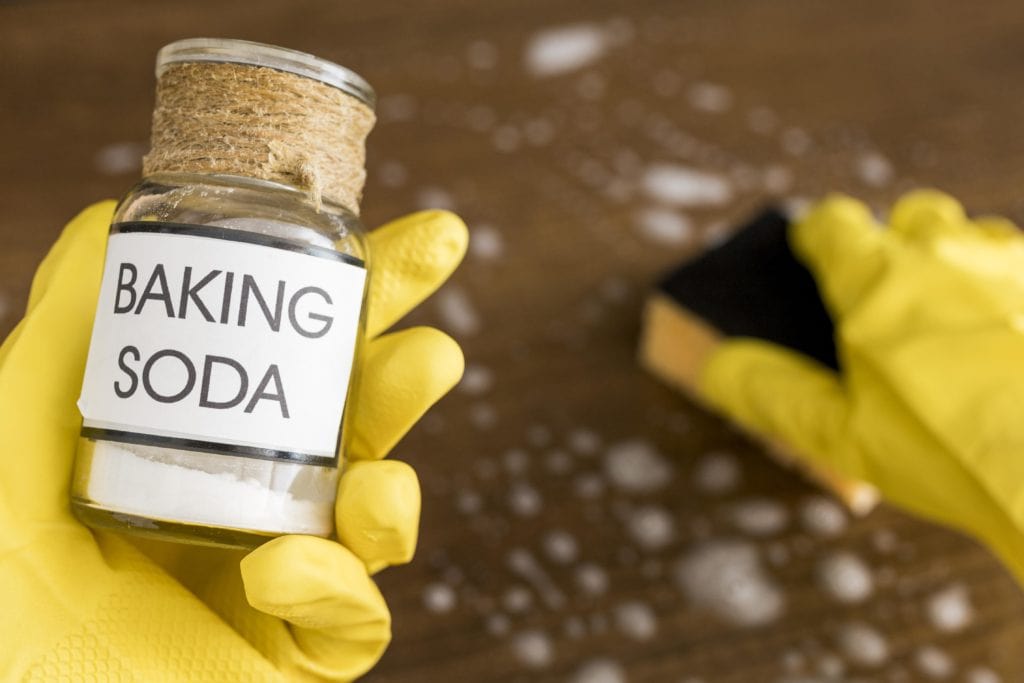 That's it! We hope that you've found out something new today and next time you stain your favorite shirt, you won't need to throw it away.
Stay smart and print smart with Smart Ink! And if you get any questions about printing, feel free to text our Customer Care team – they work 24/7 for you.??‍?